Finding things to do in Switzerland isn't hard. It may be tiny, with a population of just eight million, but Switzerland's cities pack in a lot of sights, culture and activity. From UNESCO-protected medieval town centres to world-class festivals,
museums
and music venues and of-the-moment independent
shops,
restaurants and bars, Swiss cities combine a strong sense of history and tradition with a thriving contemporary culture. It's evident in the former industrial area of Zurich West, now a hub for inventive start-ups, the regenerated train depot in St Gallen, now a contemporary arts centre, and the cellars of Bern's Old Town, home to tiny bars and artist workshops. Eating and drinking rivals hiking as the country's national hobby of choice, and Swiss cities are packed with
restaurants
reflecting the country's quadrilingual culture. All the while that rich, fertile, highly photogenic landscape sits on the doorstep, beckoning you to a lake, a river or a mountain top – which, given Switzerland's famously punctual public transport system, is only a short journey away.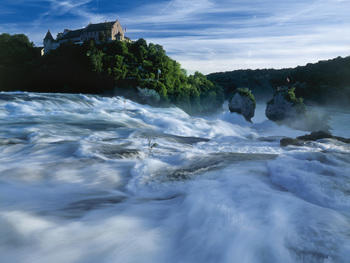 1. Ride into Europe's biggest waterfall
After starting life at the source in Graubünden, the Rhine river passes through northern Switzerland before continuing on its long journey to the North Sea. And what a palaver it makes in Schaffhausen, where the water rushes over a 150m-wide stretch of rock to create Europe's biggest waterfall. A rather hypnotic site, the Rhine Falls are Schaffhausen's biggest attraction and the town makes the most of it by offering visitors the chance to get up close to the falls through boat trips, viewing platforms and an adventure trail. Take a boat to the rock in the middle of the falls for a heart-pumping view of the rushing water, or have dinner overlooking the falls at Laufen castle. The centre of Schaffhausen is worth exploring too – its car-free medieval Old Town is one of the prettiest in the country.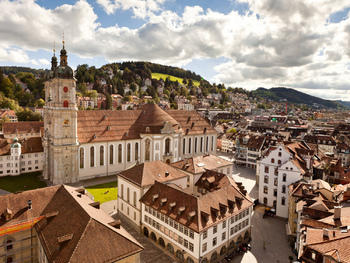 2. Visit the country's most beautiful library
The university town of St Gallen was founded by a monk in the 7th century, and its focal point remains the abbey district, a UNESCO World Heritage site and a landmark of the city thanks to its imposing Baroque cathedral. The highlight here is the monastery's incredible Rococo library, a museum piece in itself. Over 170,000 books and documents – some a thousand years old – are displayed around the walls on wooden bookcases which stretch from the floor to the ornate painted ceiling which must have been something of a distraction to the Benedictine monks trying to concentrate on their reading material. Outside the monastery, wander through the pretty pedestrian streets of St Gallen's Old Town, which now bustles with restaurants and cafés.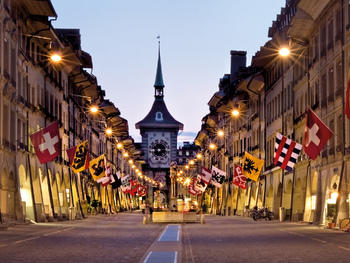 3. Wander the streets of Bern's Old Town
One of the prettiest and best preserved in Switzerland, Bern's Old Town is understandably UNESCO-protected. Stretching from the train station to the bear park, the medieval cobbled streets, ornate fountains and raised, arched walkways (called 'lauben') are a photographer's dream. Stop by the beautiful Zytglogge on the hour to watch the mechanical figures on this 16th-century astronomical clock whir into life. On the Bundesplatz, home of the country's parliament buildings, you'll see kids playing in the pavement fountains in summer, or tottering about the
pop-up ice rink
in winter. Best of all are the cellars strewn along every Old Town street which throw up artisanal workshops, independent shops and idiosyncratic bars stuffed with character. Round off your day with a drink or dinner at the
Kornhauskeller
, a former grain store whose High Baroque architecture now houses a wonderfully atmospheric restaurant. For a fun way to combine a trip round the Old Town with food, take a fondükscha tour, where you'll be driven round the city in a rickshaw while tucking into a warming fondue. In December,
Bern's Christmas markets
and festive decorations make the Old Town even prettier.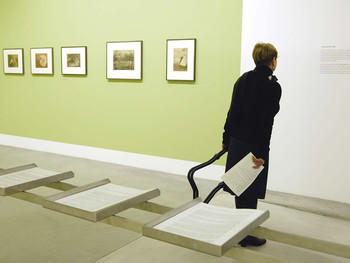 4. Get snap happy in Winterthur
For an insight into Swiss life and culture, spend a day browsing the diverse collections at the
Fotomuseum
in Winterthur. From displays dedicated to the work of 20th-century master photographers to collections of documentary-style photography in fashion, architecture and medicine, it's easy to while away an afternoon here. With so much competition for your attention in Winterthur (the Fotomuseum is just one of 17 museums packed into this culturally rich but manageably small city), standards are high.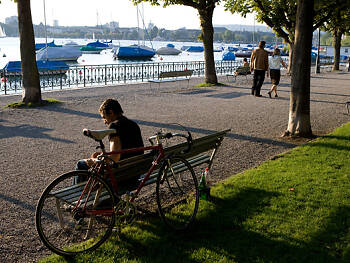 5. Take a walk along Zurich's lakeside promenade
The best way to get to know any city is to people-watch, and the promenade in Lake Zurich's Seefeld district, known as the Zurich Horn, allows plenty of opportunity for that. It's here that people come to stroll, cycle, in-line skate (in practice for the city's regular mass skates), lounge about on the shore and have a dip in summer. Watch street artists gather crowds around their trompe l'oeil chalk drawings, pick up handmade jewellery at street stalls or sit on a bench and scoff an ice cream. Rather incongruously, at the end of the promenade there's a pretty Chinese-style garden complete with colourful pagodas, which was gifted to the city from the Chinese town of Kunming, twinned with Zurich. A bit further on, stop at Tiefenbrunnen beach for a swim in the lake and use of its water slides, diving boards and children's playground.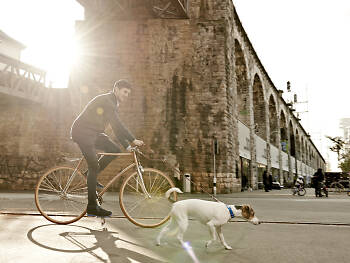 6. Explore Zurich West
Switzerland may not be a country you immediately associate with the word 'hip', but look hard enough and there's definitely an alternative to its reputation as a place of lakes, mountains and bankers' bonuses. One example is Zurich West, a regenerated former industrial area of Zurich that is now a dynamic, arty district heaving with independent shops, emerging designers and youthful start-ups. For shopping, choose furniture with an industrial bent at interior design store
Walter,
learn to knit at concept shop
Senior Design Factory
and grab yourself a custom-designed sweatshirt at
Townhouse
. At
Viadukt
, numerous independent boutiques, cafés and delis are now nestled under the arches of a late-19th century viaduct, while the covered market hall plays host six days a week to a fabulous food market selling local farmers' produce and ready-to-eat snacks and drinks. If you'd rather a sit-down lunch, bistro
Im Viadukt
offers market-fresh dishes. For culture, head to the former Lowenbrau-Areal brewery whose imposing red-brick building now houses several museums and galleries including the
Kunsthalle
.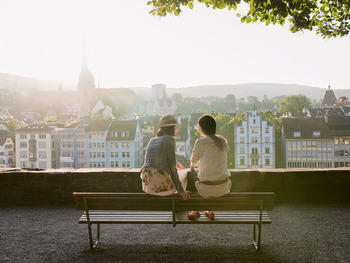 7. Have some down time in Lindenhof
The historic centre of Zurich is up on this hill. Overlooking the Old Town, Limmat river and cathedral, the elevated spot of Lindenhof is the former site of a Roman castle, around which the city of Zurich grew. There are still remnants of Roman and medieval settlements up here, earning its status as a site of national importance. But these days people come here to relax rather than ruminate on history. As an established recreational area it's a good place to head with a book or a dog for a sit or a stroll, while several giant chess boards provide entertainment for players and spectators alike.
8. Have a cultural afternoon in St Gallen
In stark contrast to the centuries-old abbey district, St Gallen's
Lokremise
proves that while the town is rooted in history, it's a thoroughly modern place too. Just a short hop from the main train station, this urban contemporary arts centre was converted in 2010 from an early 20th-century circular train depot and is a rather funky addition to the city's cultural life. Housing a theatre, cinema, art gallery and restaurant, it presents a rich array of shows, dance, film and music in large spaces that allow plenty of room for artistic expression and experimentation. Regardless of what's on, the Lokremise is an interesting place to hang out during the day, too. Get the measure of the place by having lunch at the Lokal restaurant, whose tables spill onto the outdoor terrace formed by the building that encircles it.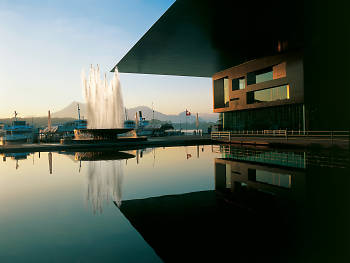 9. Get cultured in Lucerne
As the home of numerous festivals throughout the year, the central Swiss city of Lucerne is a favourite destination for classical music, jazz, blues and much more. Its ability to host such events is boosted considerably by the
KKL Luzern
, a huge arts centre on the waterfront containing a concert hall whose architecture and acoustics ensure Lucerne's place on the international circuit and afford the Lucerne Symphony Orchestra a beautiful home. The KKL is the centrepiece of the Lucerne Festival, whose summer, Easter and autumn piano festivals attract big international names from the world of classical music.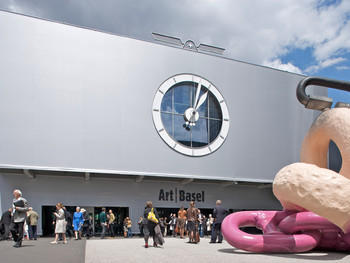 10. Catch Basel's biggest show
Visit Basel in spring and you have to stop by
Art Basel
, the oldest and most important contemporary art fair in the world, which makes headlines every year for its record-breaking sales. Whether you've got the necessary purchasing power or you're simply there to browse both the artworks and the jewellery-jangling clientele, a visit makes for an eye-opening day out. After a busy day's gawping, relax with a drink in one of Kleinbasel's numerous bars, such as the lovely
Consum
on Rheingasse, where you can sample Swiss and international wines and nibble on tapas plates of salami and cheeses.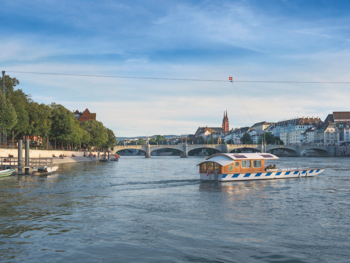 11. Drift over the Rhine in Basel
The Rhine river is the heart and soul of Basel. It divides the city neatly in two, and yet brings its inhabitants together – whether to stroll along its banks, take to the water for a summer swim, or have a drink in one of the numerous cafés and bars strung along it. One of the best ways to experience the river is to cross it on one of four tiny boats which ferry a handful of passengers at a time between Grossbasel and Kleinbasel. These environmentally friendly vessels are driven solely by the power of the river current, making this both a noise-free and PC way to cross the Rhine. In the run up to Christmas one of the boats, the Vogel Gryff at Klingental, gets dolled up in sparkly lights to offer passengers a particularly jolly
Christmas ferry
service.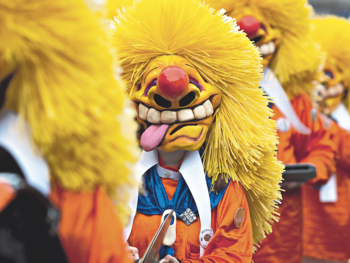 12. Join in Switzerland's biggest party
Basel's
Fasnacht
must be experienced at least once. The biggest carnival in the country isn't for wimps – the partying starts at 4am on the Monday after Ash Wednesday and carries on for three days straight. Roaming bands of costumed and masked musicians will entertain you in the streets, while thousands turn out to watch the parades, including one featuring Basel's children on the Tuesday. The festivities keep going until 4am on the Thursday morning, after which time you are finally allowed to go back to your home or hotel and sleep it all off.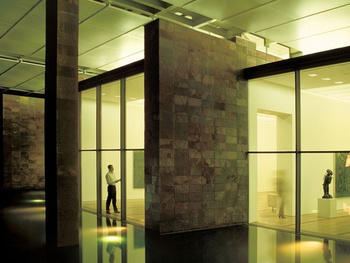 13. View modern masterpieces at the Fondation Beyeler
The bonus of being a private art collector is that no one can dictate your artistic tastes. The superb
Fondation Beyeler
on the outskirts of Basel showcases the gloriously diverse preferences of the late Hildy and Ernst Beyeler, art dealers whose private collection was built up over 50 years. Now housed in a museum designed by star architect Renzo Piano, it's one of Basel's top cultural attractions. In the permanent exhibition, paintings by Monet, Picasso, Lichtenstein and Bacon share space with rare tribal sculptures, while its regular temporary exhibitions make this a place to return to again and again.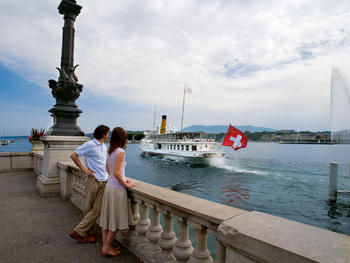 14. Hop on a boat
As the region's plaything, Lake Geneva (or Lac Léman in local parlance) provides myriad opportunities for entertainment, not least the chance to hop on a ferry and explore the towns that sit on its vast shore. The Compagnie Générale de Navigation provides the service, whisking passengers from Geneva and
Lausanne-Ouchy
to destinations around the lake including Montreux and its striking Chatêau Chillon, the medieval French village of Yvoire, and the famous spa town Evian-les-Bains. Sitting on the sun deck of one of the CGN's beautiful old paddle steamers is a lovely way to travel and really appreciate the vastness of central Europe's largest lake. Plus if you're embarking at Geneva you'll get a rather special view of the
Jet d'Eau
as you cruise past. CGN also offers a variety of dinner cruises and themed evenings, including an evening cruise with dinner prepared by Swiss celebrity chef Philippe Chevrier.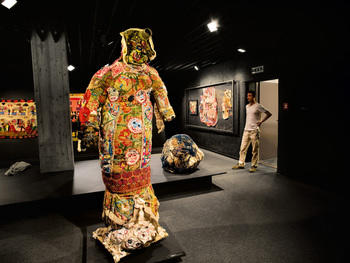 15. Muse on the meaning of art
The term 'art brut' – literally 'raw art' – was coined by Jean Dubuffet, a private collector who sought to collect art from all over the world created by untrained artists on the fringes of society. After several decades spent gathering up some 4,000 pieces he donated it all to the city of Lausanne, and thus the
Collection de l'Art Brut
opened in 1976. It's hardly your average art gallery, but that's what makes it such a find. The difficult lives led by many of the artists – some with social or psychological problems, others who languished in prison – have resulted in drawings, paintings and sculptures that are beautiful and eyebrow-raising in equal measure. It's a great place to spend an afternoon browsing its permanent collection, stroking your chin and ruminating on the nature of art.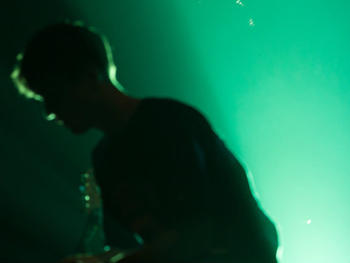 16. Join the crowds in Montreux
For a tiny place, the town of Montreux at the eastern end of Lake Geneva certainly knows how to throw a party. Quiet and unassuming most of the time, twice a year it attracts hordes of people to two tremendously fun events. Firstly – and most famously – for two weeks in July the
Montreux Jazz Festival
transforms the place into the world's premier live music venue with a line-up of huge stars in jazz, rock, pop and much else. At Christmas the crowds are back, this time to descend upon
Montreux Noël
, the town's package of festive activities including one of the biggest
Christmas markets
in Switzerland, a mountaintop Santa's grotto and a Christmas village.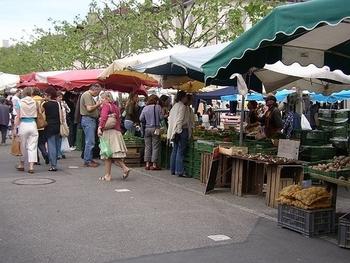 17. Potter through Carouge's age-old market
There's never a bad time to hang out in Carouge, Geneva's Italianate district created by a bunch of architects from Turin in the 18th century as an independent town. Its shuttered townhouses are attractive, it's packed with great restaurants and nightlife (try
Le Cheval Blanc
and
Le Chat Noir
for starters), and the area's numerous independent shops and artisanal workshops mean the shopping is, for the most part, way more interesting than the chain shops in the centre of town. On Wednesdays and Saturdays Carouge gets a further boost with the arrival of the market on the lovely Place du Marché. Take a big bag and fill it with fruit and veg, cheese, honey, fresh bread, flowers, wine and locally made treats.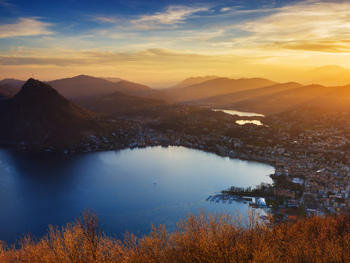 18. See Lugano from on high at Monte Brè
Since 1912 the people of Lugano have been escaping the city on a sunny day and heading to the hills. Specifically, they've been catching the funicular railway from the lakeshore at Cassarate which trundles at an impressive angle up to the summit of Monte Brè, the city's local mountain. At the top, active types can opt to follow a number of hiking trails or race down the 30 mountain bike runs. Have lunch in one of the mountaintop restaurants or explore the pretty village of Brè, a short walk down from the summit. Those who would rather not move at all can just sit and ogle Lake Lugano and the mountains beyond.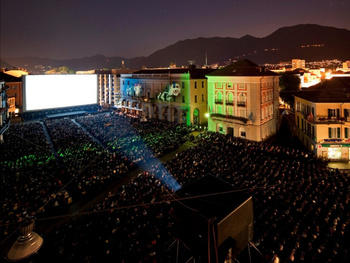 19. Chill out in Locarno
As Locarno's meeting place, market square and people-watching hub, the beautiful Piazza Grande earns its keep year round, but come at certain times and you'll find an extra buzz about the place. In winter the square hosts pop-up ice rink
Locarno on Ice
, one of the country's biggest ice rinks and a lovely place to hang out of an evening watching the disco lights flutter over skaters as they stumble and glide about the ice. In August, the square turns into a huge outdoor cinema to welcome a crowd of 8,000 to nightly film screenings as part of the longstanding
Locarno Film Festival
.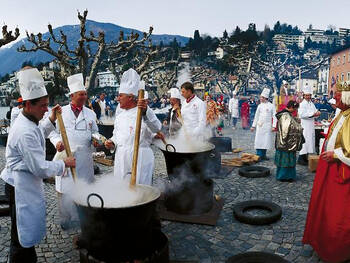 20. Tuck into a risotto in Ticino
The canton of Ticino is rather obsessed with risotto, so it's hardly a surprise that the creamy Italian rice dish forms a central part of the area's
Rabadan
celebrations every February. On the Tuesday after the weekend's carnival, people gather in the town centre to chow down on a communal risotto with luganighe (local sausage), whipped up in massive pots in the open air. It's a tradition that's been going since the late 19th century and is still hugely popular – get down there early to make sure you nab one of the 2,500 portions dished out by the hard-working chefs.
Source: http://www.timeout.com/switzerland/things-to-do/the-20-best-things-to-do-in-switzerland